Click here for:
---
FY19 UF/IFAS Plant Patents and PVPs
(Announced June 19, 2020)
UF/IFAS has built a reputation for making phenomenal impacts on Florida's agricultural economy. Every year, our plant breeders are developing new varieties to help move Florida's economy forward. Each of the breeders listed below will receive a commemorative plaque illustrated with a photo that represents their patent(s) and plant variety protection certificate(s) from fiscal year 2019. They have each made outstanding impacts on the industries that are cornerstones of Florida's agricultural economy.
BLUEBERRY

Inventor: Paul M. Lyrene

United States Plant Patent
No. PP29,986 named 'FF03-015'

CITRUS

Inventor: Frederick G. Gmitter, Jr.

United States Plant Patent
No. PP30,324 named 'RBB7-34'

CITRUS - SWEET ORANGES

Inventor: Jude W. Grosser

United States Plant Patents
No. PP29,791 named 'Florida EV1'
No. PP29,824 named 'Florida EV2'

COLEUS

Inventor: David G. Clark

United States Plant Patents
No. PP30,584 named 'UF16-64-1'
No. PP29,820 named 'UF14-24-1'
No. PP30,586 named ' UF16-1-20'
No. PP30,621 named 'UF16-27-1'
No. PP30,622 named 'UF16-5-6'
No. PP30,570 named 'UF16-72-8'
No. PP30,585 named 'UF16-88-9'

TRITICALE

Inventors: Ann R. Blount and Ronald D. Barnett

United States Plant Variety Protection Certificate
No. 201700035 named '1143'

STRAWBERRIES

Inventor: Vance M. Whitaker

United States Plant Patents
No. PP30,385 named 'Florida Beauty'
No. PP30,564 named 'Florida Brilliance'
---
FY19 UF/IFAS Utility Patents
(Announced June 19, 2020)
A utility patent protects a new invention or an improvement on an existing invention. Our UF/IFAS inventors work closely with John Byatt and his team at UF Innovate/Tech Licensing to maximize the potential of innovations through commercialization. Each of the inventors listed below will receive a commemorative plaque illustrated with a photo that represents their patent from fiscal year 2019. You'll notice that many of these inventors are recognized year after year because they are relentless in striving towards innovation and solutions.
United States Patent No. 10,130,098

Inventor: Donald Hopkins

"Use of Xylella Fastidiosa Strain EB92-1 to Generate Tolerance to HLB Disease in Citrus"

United States Patent No. 10,287,611

Inventors: Lonnie Ingram and Keelnatham Shanmugam

"Engineering the Pathway for Succinate Production"

United States Patent No. 10,111,431

Inventors: Jinyun Li and Nian Wang

"Application of Biofilm Formation Inhibiting Compounds Enhances Control of Citrus Canker"

United States Patent No. 10,093,939

Inventors: William O. Dawson and Svetlana Folimonova

"Citrus Tristeza Virus Based Vectors for Foreign Gene/s Expression"
---
2020 UF/IFAS High Impact Research Publications
(Announced June 12, 2020)
UF/IFAS scientists are making significant strides toward understanding and solving society's grand challenges, creating practical solutions to current and emerging threats to our environmental and socioeconomic systems, and having positive impacts in the lives of Floridians and people worldwide through their research. The new knowledge and discoveries generated by our researchers are published in some of the best nationally and internationally recognized peer-reviewed journals. Their work sets an example of excellence for academics and scientists around the globe.
Click here to view all 39 publications that were nominated for special recognition and are excellent examples of how UF/IFAS researchers at our Gainesville campus and our Research and Education Centers (RECs) are making a difference and impacting our world.
Below are the eight publications that were selected for special recognition:
---
2020 UF/IFAS International Awards
(Announced June 5, 2020)
In accordance with UF's strategic goal for internationalizing the campus across all mission areas, the UF/IFAS International Programs Advisory Team (IPAT) has established several annual awards for UF/IFAS faculty and staff.
2020 UF/IFAS International Achievement Awardee: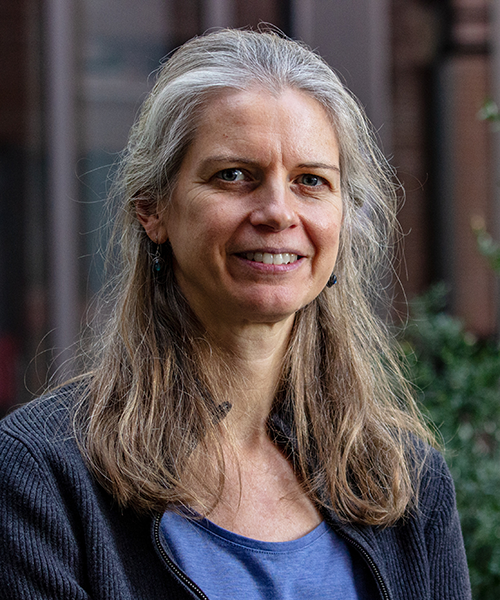 Stephanie Bohlman
Associate Professor
Forest Resources and Conservation
Dr. Bohlman was selected as the 2020 UF/IFAS International Achievement Awardee because, while she has always had a prominent international focus, her accomplishments in the past five years have been particularly exemplary. She has a strong publication record in international research (with 22 publications) and has been involved in bringing $2.2 million in international research to UF.
Evidence of her strengths in basic research include a 2016 publication in the journal Science on the fundamental mechanisms for tropical forest structure, as well as her innovative program quantifying the phenology of tropical forests using Unmanned Aerial Vehicles (UAVs). As evidence of her growing research program in applied research, she has a strong research program supported by NSF and the UF Water Institute Graduate Fellowship program on planning, managing and mitigating social-environmental impacts of dams in the Amazon.
During the 2018-2019 academic year, Dr. Bohlman extended her international standing by conducting a year-long sabbatical at the German Centre for Integrative Biodiversity Research (iDiv), a premiere biodiversity research center in Europe. She used this time to work with international colleagues to conduct research on tropical forest ecology and conservation as well as functional trait research. During this time, she gave numerous international talks.
Her international accomplishments include a strong focus on mentoring and supporting students from China, South Korea, and the Republic of Congo. She also incorporates international perspectives on forests into her undergraduate and graduate courses.
Finally, Dr. Bohlman's extension work with the Amazon Dams Network facilitates reaching international audiences outside of academia and communication between academia and stakeholders via a website, webinars, international meetings, a large listserve, and learning modules.
2020 UF/IFAS International Fellow Awardee: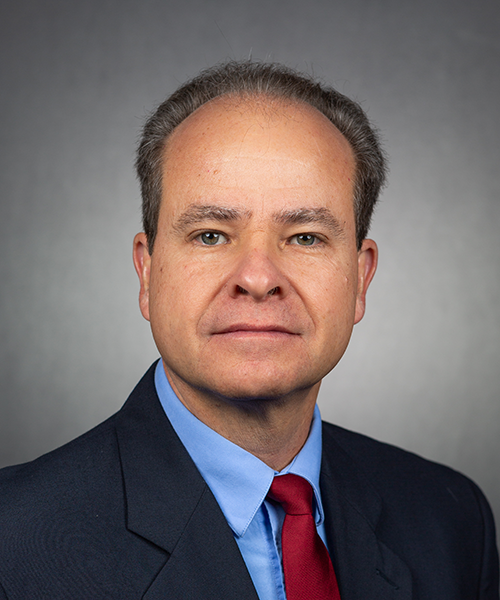 Jose Dubeux
Associate Professor
Agronomy
North Florida REC
Dr. Dubeux was selected as the 2020 UF/IFAS International Fellow Awardee because of his career-long commitment to international research and collaboration. His research focus is developing sustainable livestock production systems, particularly nutrient cycling in forage production systems.
One of his major accomplishments, which has achieved high international recognition, is the development of the use of cactus for feeding grazing livestock. He has become an international authority on feeding cactus, which has allowed him to be involved in numerous international collaborations.
He has aggressively recruited international students to enter the UF/IFAS graduate program where he served as either a chair or co-chair on their graduate committees. Part of his effectiveness in training these students has been through having potential students serve in internships so he can assess their abilities and allow them to improve their fluency in the English language. It is also remarkable that he has served as chair or co-chair of committees for 26 Ph.D. and 33 M.S. students doing their graduate work at international universities.
Dr. Dubeux has been invited to give 19 research presentations to international audiences located in Brazil, Argentina, Ireland, Morocco, Ireland, Ethiopia, Italy, South Africa, India and Madagascar.
---
2019 UF/IFAS Awards of Excellence for Graduate Research
(Announced May 29, 2020)
Each year, our Research Awards Committees conduct comprehensive reviews to identify the best thesis and dissertation nominations by each major in the College of Agricultural and Life Sciences. Out of 25 outstanding nominations submitted from 2019, the Committees selected three students for this prestigious award. Click here to view the full list of best theses and dissertations by department.
The 2019 Best M.S. Theses in UF/IFAS: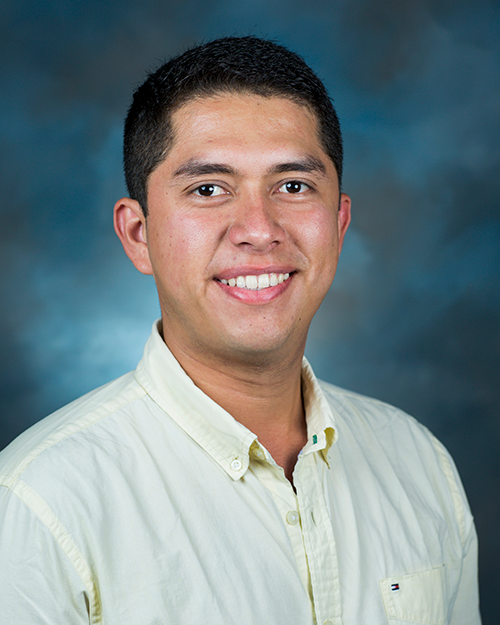 Co-Awardee:
Jason Rizo
Animal Sciences
Animal Molecular and Cellular Biology Program
Chair: John Bromfield
Thesis: Endometrial Response to Semen Components in the Bovine
Jason's thesis investigated the role of soluble factors in semen and their capacity to modulate changes in the female reproductive tract which are important in early pregnancy success. The data demonstrated that the seminal fluid has the capacity to communicate with the female reproductive tract in early pregnancy. Collectively, Jason utilized several in vitro and in vivo experimental approaches to test the capacity of semen to modulate changes in cells of the female reproductive tract which are important in pregnancy success. Jason conducted numerous experiments with various semen components and measured cellular responses using a variety of cell and molecular biology approaches. His findings will contribute to improving reproductive performance in cattle and could have significant financial implications to a very large industry important in food security of the US.
During his time at UF, Jason presented his research data at a number of seminars in the Department of Animal Sciences, various symposium presentations and also to an international audience at two Society for the Study of Reproduction annual meetings in New Orleans and San Jose, where Jason was recognized for his work with a USDA NIFA-AFRI merit award. These presentations and the resulting publications are a testament to Jason's ability to understand and communicate his novel research findings to a large audience.
Jason's master's program resulted in the successful publication of four peer-reviewed manuscripts in high impact journals and his contributions to a chapter in the Elsevier Encyclopedia of Reproduction, entitled "Seminal vesicle gland - Overview".
His research program at UF and his thesis show that he is also well-deserving of the 2019 UF/IFAS Award of Excellence for Graduate Research.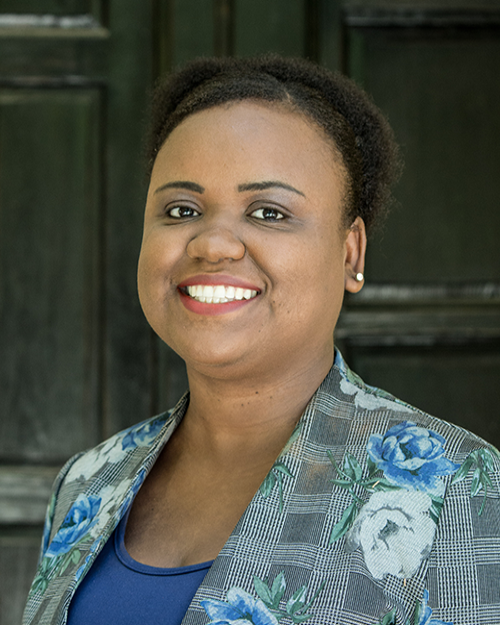 Co-Awardee:
Liliane Poincon
Family, Youth and Community Sciences
Chair: Marilyn E. Swisher
Thesis: Rural Nonprofit Organizations in Haiti: Gender, Power and Perceived Benefits of Membership
Liliane's thesis deals with rural nonprofit organizations in Haiti. These associations share attributes of grower organizations like the Florida Strawberry Association in the U.S., however, their functions are much broader. They function as self-help organizations - members share food, for example. They are a source of community support, building roads, and cisterns. They disseminate agricultural techniques and knowledge, and they provide direct support to families of members in distress. Approximately 40-60 percent of the members are women. Liliane's work explored how gender and power differentials affect the benefits that women gain from membership, including both men's and women's perceptions of the benefits of membership for men and for women. Similar organizations exist in many, if not most, developing nations. The implications of her conclusions reach well beyond Haiti.
In addition to the thesis, Liliane has developed a set of recommendations that deal with ways in which the USAID AREA Project in Haiti and future USAID projects can enhance the benefits to women of USAID programs in agriculture and rural development. These recommendations grew directly out of her thesis work.
She also used her time at UF to engage in community outreach. She developed an evaluation plan for a local nonprofit organization in Gainesville called "Working Food" as part of her coursework.
Liliane presented various aspects of her thesis at two international conferences, one national conference, and two UF conferences.
Her thesis impressed the review committee, and she is well-deserving of the 2019 UF/IFAS Award of Excellence for Graduate Research.
The 2019 Best Ph.D. Dissertation in UF/IFAS: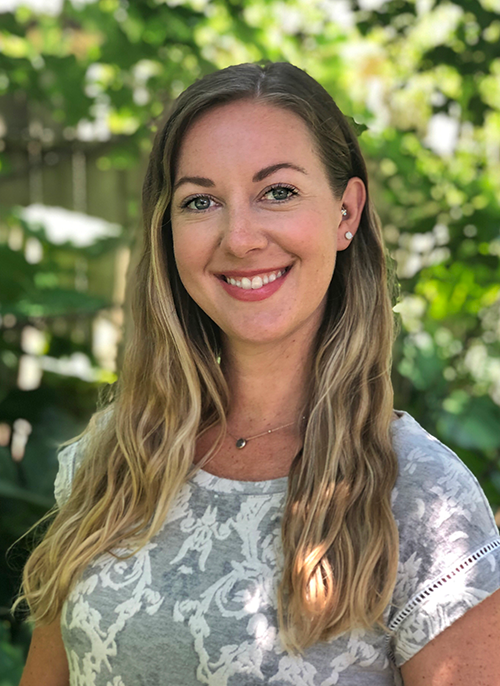 Kristen Dahl
School of Forest Resources and Conservation
Fisheries and Aquatic Sciences Program
Chair: William Patterson
Dissertation: Life History and Ecology of Invasive Lionfish Populations in the Northern Gulf of Mexico: Impacts to Native Reef Fish Communities and Their Potential Mitigation"
For Dr. Dahl's dissertation, she studied the life history and ecology of invasive lionfish populations in the Northern Gulf of Mexico. The review committee was very impressed with the fact that this dissertation involved five separate studies, including one that involved data collection over a period of two years! Not only was her work thorough, but it was also well thought out, and the overall written product was very clear and well-organized.
Dr. Dahl wrote her dissertation in publication style, and all of her chapters have been published in top marine ecology, fisheries, and invasive species journals. Collectively, these papers already have been cited more than 200 times. In addition to her dissertation chapters, she was a co‐author on four additional peer-reviewed papers during her graduate work, as well as one additional lionfish paper that was not included in her dissertation. Currently, Kristen is working on publishing two more lionfish manuscripts from work that was conducted to address questions about DNA barcoding and lionfish movement dynamics that arose during her dissertation research.
Dr. Dahl is becoming a recognized leader in the field of lionfish ecology and was invited to give numerous talks based on her research while she was a student at UF. Kristen has won numerous awards at local, national, and international meetings based on the research that forms the content of her dissertation, and she was the Fisheries and Aquatic Sciences Ph.D. student of the year in 2018.
For these many reasons, her dissertation was selected as the very best in UF/IFAS for the 2019 UF/IFAS Award of Excellence for Graduate Research.
---
2020 UF/IFAS Richard Jones Outstanding New Faculty Award
(Announced May 22, 2020)
UF/IFAS provides competitive support and resources to its faculty, making it an attractive institution for some of the best minds in research. This year, the UF/IFAS Research Dean's Office is recognizing two of those researchers with the Richard Jones Outstanding New Faculty Research Award. This award is given to one or two faculty each year who submit their third-year packet and have begun developing a distinguished record of research.
In 2020, more than 30 faculty third-year packets were reviewed.
The following researchers were selected for this distinction: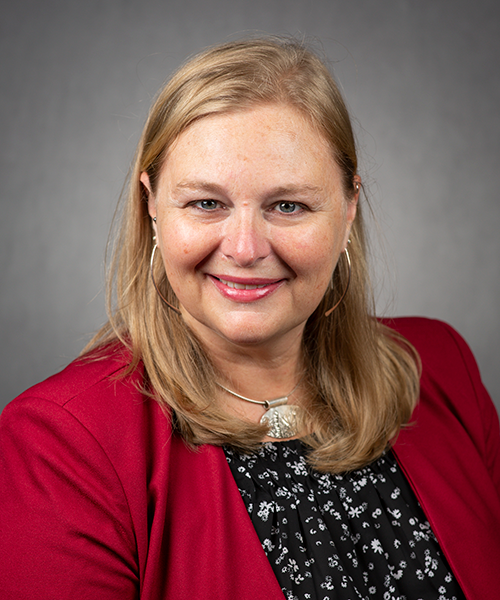 Raelene Crandall
Assistant Professor
Forest Resources and Conservation
Dr. Crandall is developing a research program in fire ecology emphasizing the use of fire to restore and maintain biodiversity and forest health with the goal of promoting ecologically sound approaches to restoration efforts. She has been published in top-tier journals, is developing a strong mentorship program, and has obtained competitive external funding as PI and co-PI for a total of more than $1.9 million.
Her national and international reputation is growing, as evidenced by presentations at professional conferences, her service to journals as a reviewer, conference organization, and collaborations with international colleagues.
She also holds a leadership position of the Southern Fire Exchange, a region-level fire outreach program, and manages a huge Extension budget, even though she doesn't have an official Extension appointment.
Dr. Crandall exemplifies what it means to contribute to her field through research, teaching and Extension. For this reason and more, she is one of the recipients of the 2020 Richard Jones Outstanding New Faculty Research Award.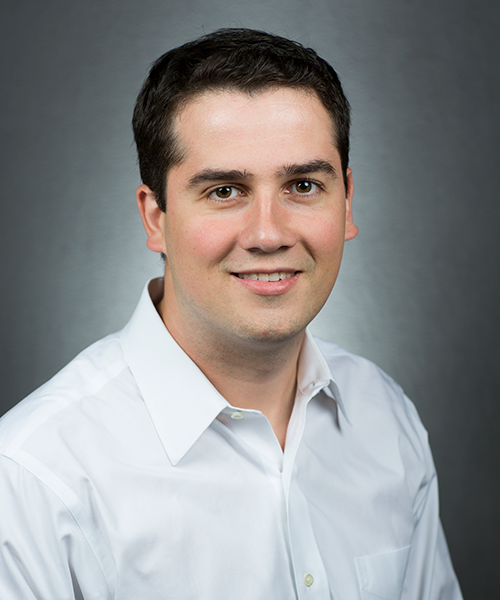 Philipe Moriel
Assistant Professor
Range Cattle REC
Dr. Moriel is developing a research program in nutritional management to optimize cow-calf production efficiency in subtropical and tropical environments with the goal of developing management procedures to enhance the reproduction of beef females, boost beef production, and mitigate stress in order to enhance health and productivity.
He has a steady output of papers published in peer-reviewed journals including publishing with graduate students that he is mentoring. He has authored or co-authored a total of 55 refereed publications – with 34 of those being since joining UF/IFAS just three years ago! That's tremendous output in his field.
He has obtained a significant amount of external funding, has been invited to present at professional conferences nationally and internationally, is an editorial board member, collaborates with international partners on innovative nutritional management approaches, and he has also developed teaching modules for international audiences.
He has published numerous EDIS documents, regularly engages with producers directly, conducts in-service training workshops and field days – all demonstrating his tremendous outreach efforts.
Dr. Moriel is well-deserving as the second recipient of the 2020 Richard Jones Outstanding New Faculty Research Award. Congratulations!
---
2020 UF Research Foundation Professors
(Announced May 19, 2020)
University of Florida Research Foundation (UFRF) Professorships are awarded to tenured faculty members who have a distinguished current record of research. The purpose of these awards is to recognize recent contributions and to provide incentives for continued excellence in research. The primary selection criteria will include a) the professor's performance in the past five years and b) evidence of a strong research agenda that is likely to lead to continuing distinction in the professor's field.
Below are the six UF/IFAS professors honored with this distinction in 2020: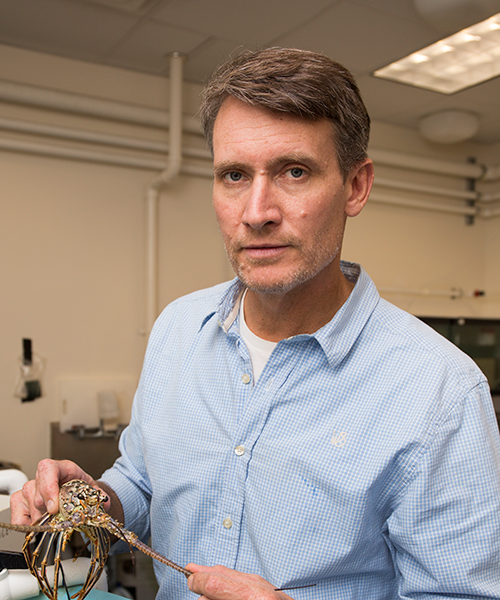 Donald Behringer
UNIVERSITY OF FLORIDA RESEARCH FOUNDATION PROFESSOR
Forest Resources and Conservation
Fisheries and Aquatic Sciences Program
Dr. Behringer's research focuses on marine disease ecology and its interactions with fisheries and environmental change. In particular, his research on the ecology of crustacean diseases is recognized as groundbreaking. His program is especially important because it has immediate applications to the understanding of disease issues facing economically important wild resources such as the spiny lobster fishery, as well as the rapidly growing aquaculture industry.
During the past five years, he has totaled 27 refereed publications with an additional eight currently in review. His research support during this time period has been similarly impressive, attracting $6.7 million in external funding from a range of federal and state agencies.
The national and international awards that Dr. Behringer has received further underscore the high caliber of his research program. The 2015 – 2016 Fulbright U.S. Scholar Award was a major highlight, along with his selection as Class Ambassador by the US-UK Fulbright Commission. His research and teaching accomplishments were recognized by the University of Florida with the 2018 Global Fellow Award, his nomination as the UF/IFAS representative for the 2018 International Educator of the Year Award, and a UF Term Professorship.
But, perhaps the most poignant example of his international research impact is captured by the first edited, scholarly book on Marine Disease Ecology that he was asked to develop by the global leader in scientific publishing, Oxford University Press. The book was published January 2020 and will undoubtedly be the primary reference in his field.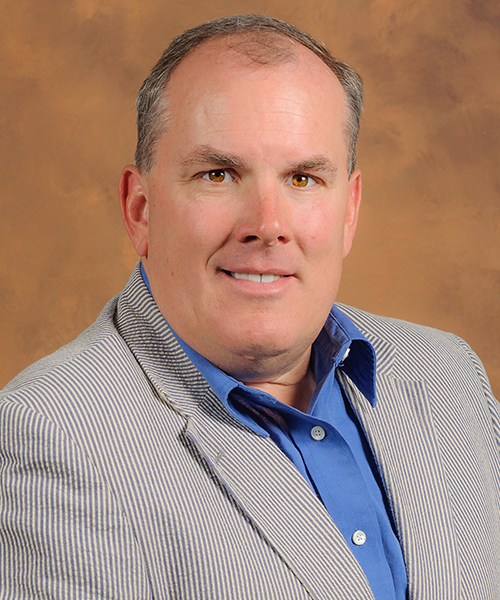 James Collins
UNIVERSITY OF FLORIDA RESEARCH FOUNDATION PROFESSOR
Food Science and Human Nutrition
Dr. Collins has devoted his research career to investigating mechanisms of intestinal nutrient transport. His current research efforts relate to molecular, biochemical, genetic, and nutritional aspects of intestinal iron and copper absorption. Seminal work from his laboratory defined the physiologic and pathophysiologic conditions in which hephaestin is required for optimal iron absorption.
Dr. Collins currently has two competitive National Institute of Health (NIH) R01 grants. His first R01 was awarded in September of 2008 and was successfully renewed in March 2013. His second R01 was awarded in July 2016. Most recently, he is a co-investigator on an NIH grant and a USDA grant.
He is also translating the knowledge from his basic science program into patented technology. Biological Invention Disclosure UF#-17354 entitled, "Hepcidin (Hamp) knockout Sprague Dawley Rat" is a remarkable technology since, to date, only mice have been used in knock out modeling techniques. The technology transfer that he is establishing is moving forward significantly with two pending patents filed in 2019.
Dr. Collins has published over 85 papers in the primary biomedical literature over the span of his career with an h-index that continues to increase and is now 31 with 3,683 total citations.
Since his arrival at UF, Dr. Collins has chaired or served on 24 Ph.D. and eight Master's student committees. The students who have graduated from his lab are employed in outstanding postdoctoral, industry, and academic positions.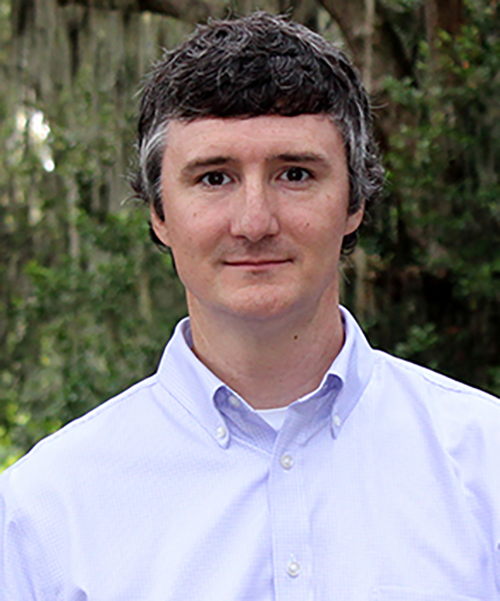 Jamie Ellis
UNIVERSITY OF FLORIDA RESEARCH FOUNDATION PROFESSOR
Entomology and Nematology
Dr. Ellis has quickly gained an international reputation as a leader in the field of apiculture. His work has contributed significantly to our understanding of factors that adversely affect honey bee health, and it delivers critical information to the beekeeping community. He has conducted pioneering work on the effects of different pesticides on bee development and established a framework for differentiating various subspecies of honey bees including Africanized bees.
Over the last five years, he has published at a rate of over 10 refereed publications per year, has achieved a Google Scholars h-index of 22, and an i10 index of 41. During this same period, he has also garnered over $2 million in extramural funding. While these numbers are impressive without adjustment, what is remarkable is that he achieved this productivity over a relatively short career and with only a 20% research appointment.
With only a 10% teaching appointment, he has mentored four Ph.D., nine Master's students, and 10 postdoctoral associates, as well as a multitude of undergraduates and visiting scholars on a wide variety of projects. This is a testament to his impact on future generations of scientists.
Dr. Ellis's primary appointment is in Extension, and his program is among the best in the country. He works with youth in a variety of outreach activities and has initiated innovative educational programs including the UF Master Beekeeping Program and the Bee College. The success of his extension activities is reflected by the number of beekeepers in Florida increasing from ~900 to ~4,500 with the number of colonies climbing from ~150,000 to ~450,000 over the last decade.
Dr. Ellis was instrumental in the establishment of the UF Honey Bee Research and Extension Laboratory, a $4 million facility completed in 2018. Through his tireless efforts, this lab has come to fruition and placed UF/IFAS at the forefront of honey bee research, teaching, and Extension.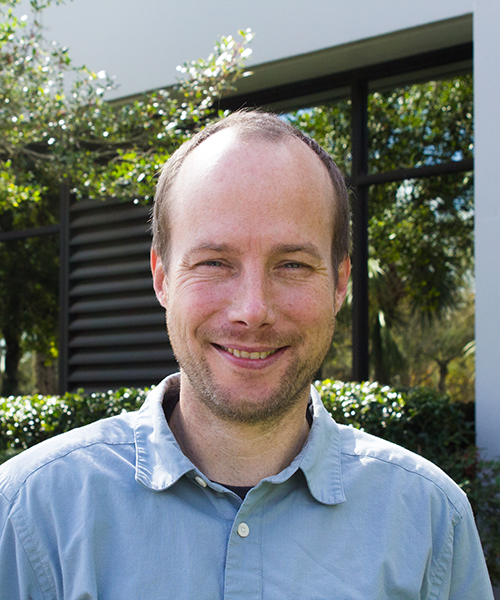 Robert Fletcher
UNIVERSITY OF FLORIDA RESEARCH FOUNDATION PROFESSOR
Wildlife Ecology and Conservation
Dr. Fletcher's work focuses on significant issues in the field of ecology, particularly with regard to the effects of human-induced landscape changes on ecological systems and wildlife species. He works at multiple levels from individual species to entire ecosystems.
He has published 101 peer-reviewed articles in his career, with 47 publications in the past five years. His work can be found in the top journals in the scientific world, including 2 papers in Science in 2019 alone. His career work has been cited over 4,900 times, and his h-index is 33. His senior-authored textbook on Spatial Ecology and Conservation (Springer Press) was published in 2019, and will likely become the standard in the field.
Dr. Fletcher also has a proven record of external funding and has managed grants and contracts exceeding $9.4 million in the last five years, serving as PI on $8.3 million. These projects include support from multiple federal competitive (NSF, USDA) and agency (US Corps of Engineers, USGS) sources. The funds associated with these projects support a large research lab of graduate students and postdoctoral scholars. His ability to advise each of his students at an individual level led to a winning nomination for the UF Doctoral Dissertation Advisor/Mentor Award in 2016.
His research outputs have been influential in guiding management and land-use decisions in Florida (particularly in the Everglades), Montana, and the Midwestern United States. His research involving the effects of sustainable biofuel production on biodiversity and ecosystem services has influenced federal policy decisions in the US. At the international level, his work has guided strategic planning and provided solutions to human-wildlife conflict issues in southern Africa and India. He is a commonly invited speaker at national and international conferences.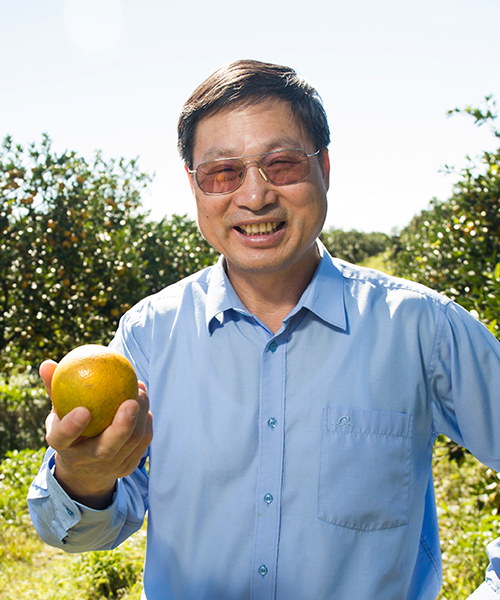 Zhenli He
UNIVERSITY OF FLORIDA RESEARCH FOUNDATION PROFESSOR
Soil and Water Sciences
Indian River REC
Dr. He's research program focuses on soil environmental chemistry, particularly the remediation of contaminated soil and water resources and sustainable agriculture. His efforts are mainly directed at addressing issues related to sustainable agriculture and surface water quality. His research accomplishments have established him as an internationally recognized soil scientist and a distinguished leader in the field.
In the last five years, Dr. He has secured research funding from state and federal government agencies and from industry totaling $1.18 million dollars. Over 40 visiting scientists, postdoctoral fellows, and graduate students received training and conducted research in his lab.
In just the past five years, he has authored and co-authored one book, three book chapters, and 90 refereed journal articles. The majority of his research articles were published in the top journals in his field. According to Google Scholar, Dr. He's publications were cited 16,986 times by other scholarly journals, with an average citation of 61 and an h-index of 63.
Dr. He has been invited to present guest lectures and keynote addresses at both domestic and international universities, institutes, and professional conferences. He was the organizer/co-organizer of several international meetings including the 16th International Phytotechnology Conference and the Symposium on Biogeochemistry of Natural and Engineered Nanoparticles in the Environment.
He currently serves as a subject editor for the Journal of Soils and Sediments, on the editorial board for several other journals, and as an ad hoc reviewer for over 30 national and international refereed journals. He was even appointed as a reviewer for several national and international funding agencies.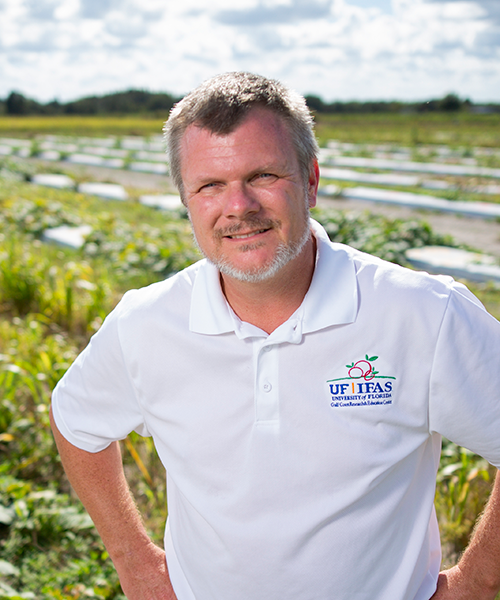 Gary Vallad
UNIVERSITY OF FLORIDA RESEARCH FOUNDATION PROFESSOR
Plant Pathology
Gulf Coast REC
Dr. Vallad specializes in the management of horticultural crop diseases with an emphasis on fruiting vegetable production. His research program has improved management strategies for several economically important diseases of tomato.
In the past five years, his research and Extension program has garnered more than $3.5 million in funding. In the same time period, he has generated more than 46 peer-reviewed publications and has mentored 21 graduate students, six post-doctoral associates, and 20 undergraduate student interns.
Dr. Vallad gave 20 national and international presentations as an invited speaker in the past five years. He has also received several esteemed recognitions including the 2017 Researcher of the Year award from the Florida Fruit and Vegetable Association, the 2015 IR-4 Southern Region Meritorious Service Award, and the 2017 University of Florida Term Professorship Award.
His research efforts feed seamlessly into his Extension program where he has participated in 40 workshops and more than 100 Extension meetings, produced 30 articles for EDIS, and written 98 popular press and newsletter articles to educate stakeholders on disease identification management. He has also logged more than 8,000 hours of direct contact with growers in Florida and neighboring states.
In 2017, in collaboration with the Hillsborough County Department of Economic Development, Dr. Vallad initiated the Veteran Agricultural Selection Program (now rebranded as the Veterans Florida Agriculture Program) to give military veterans a hands-on opportunity to learn about crop production.
---
2020 UF/IFAS RESEARCH SERVICE AWARD
(Announced May 8, 2020)
The research we conduct would not be possible without the support of hundreds of outstanding staff members that help our faculty complete their programs. Both of the recipients of the 2020 Research Service Award work at the Plant Science Research and Education Unit in Citra, FL.
Staci Sanders

Administrative Specialist ll
Plant Science Research and Education Unit

Carl Vining

Research Coordinator ll
Plant Science Research and Education Unit
Our two honorees are Ms. Staci Sanders and Mr. Carl Vining.
In addition to performing their daily duties phenomenally, they both serve to administer the Federal Excess Property Program (FEPP). This program allows IFAS faculty and staff an opportunity to obtain supplies, vehicles, and heavy equipment for use around the state to better support agricultural research and outreach programs. UF/IFAS is currently utilizing more than $10 million worth of federal excess property, and Staci and Carl are vital to securing needed items and maintaining this successful program.
They also both gave tirelessly in assisting our two North Florida Research and Education Center locations in the Panhandle with recovery efforts following Hurricane Michael in October 2018. Their knowledge of available equipment (e.g. generators and fencing), in addition to contacts with vendors, was key to bringing research operations back online quickly at the Quincy and Marianna locations following this devastating hurricane.
For these reasons and many more, we would like to acknowledge Staci and Carl with the 2020 UF/IFAS Research Service Award!